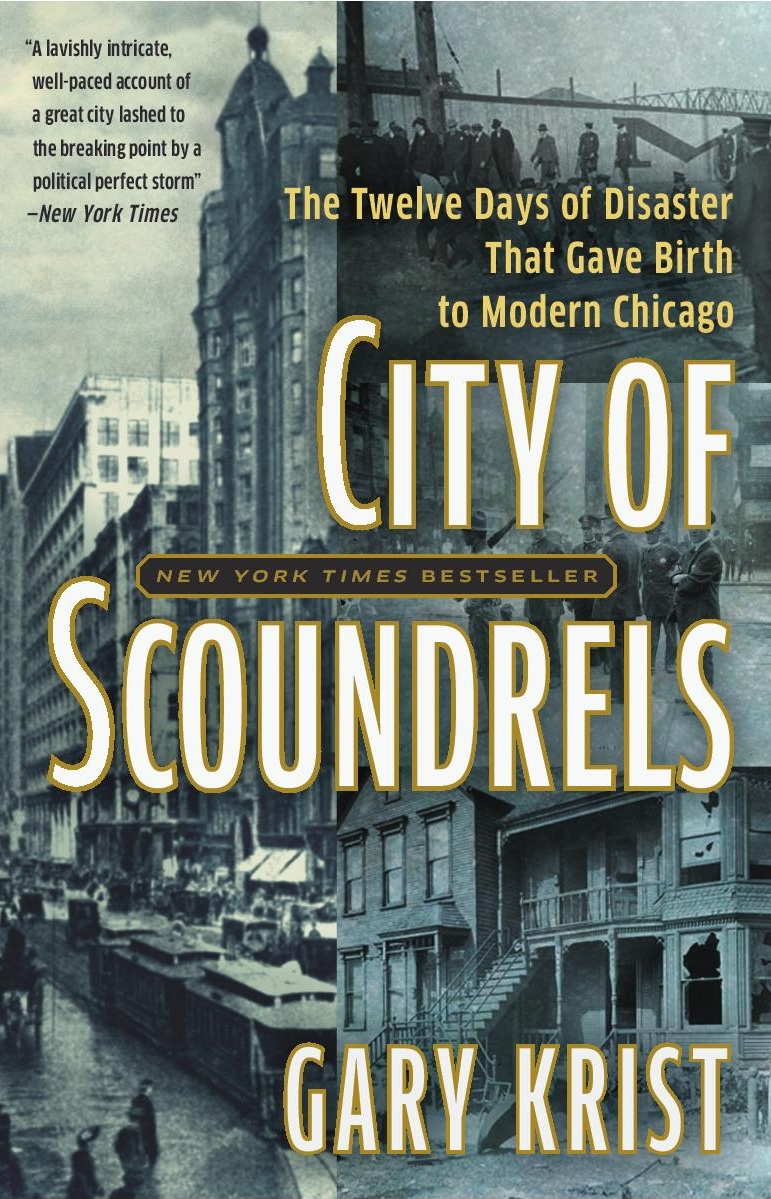 Order from Amazon
or from Barnes and Noble
or from IndieBound

CITY OF SCOUNDRELS
The 12 Days of Disaster
that Gave Birth to Modern Chicago

"City of Scoundrels is a lavishly intricate, well-paced account of a great city lashed to the breaking point by a political perfect storm."
--James McManus, The New York Times Book Review
"City of Scoundrels is history that feels like
the most compelling adventure yarn, full of crashing dirigibles,
bloody riots and classic crooks. Loved it."
--Scott Turow
"Gary Krist has crafted a wild and appropriately explosive tale about mayhem, murder, corruption, and paranoia, set in the tinderbox that was post-WWI Chicago. This taut, hour-by-hour account of 12 days that forever changed the city will thrill history buffs and fiction fans alike."
--Karen Abbott
More About City of Scoundrels
Read the Reviews of City of Scoundrels